Poona Horse, Guides Cavalry & Men of Steel
"I was 16. The Poona Horse had won an inter regimental tournament and there was a celebratory party in the Officer's Mess That night they were given orders to load and leave (for #SeptemberWar)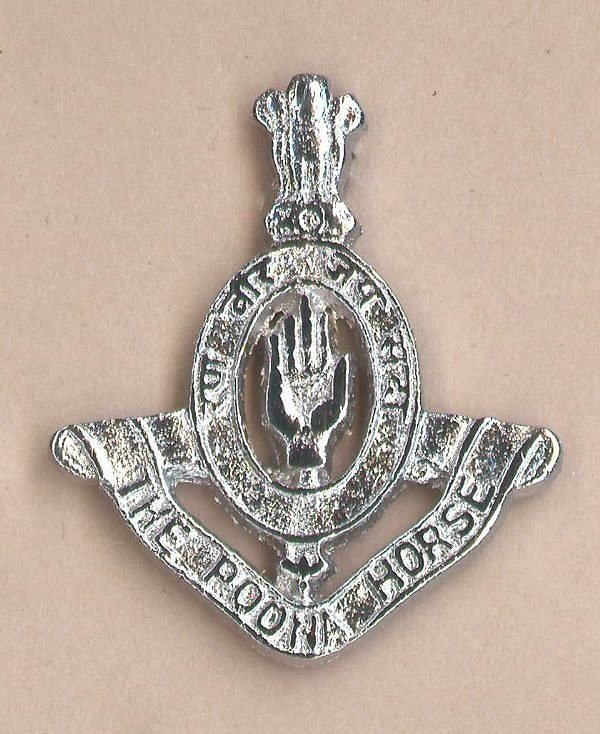 Next morning on the train station, just as the whistle blew, my father gave my mother a salute. And all the soldiers saluted us. That's my last memory. I never saw him again." tells us Mrs. Zarine M Boyce, daughter of Lt Col Ardeshir 'Adi' Burzorji Tarapore CO 17th Poona Horse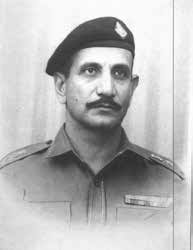 Moulvi Hussain Mohiuddin Abbasi having received Sitara e Jurrat of his shaheed son Maj Zaiuddin Abbasi left to perform Hajj. He carried with him the dust picked up from the battlefield of Chawinda, "I will place this dust at Uhud and Badr, where early Muslim martyrs died fighting."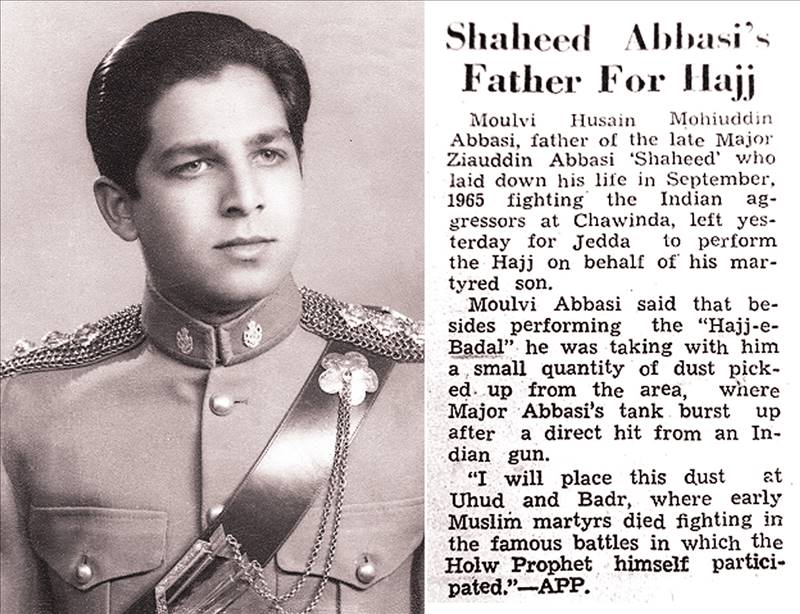 Years later while revisiting tanks battles of Chawinda, Major General Syed Ali Hamid will write, "The CO of 25th Cavalry, 'Kaka' Nisar, had the admirable quality of moving towards the sound of guns and was with the forward squadrons all the time. The action by 25th Cavalry on 9th September 1965 is what legends are made of, and its defence of Phillaurah is a shining star in the history of the army and the armoured corps."
Let's head to battle action. Sialkot Sector was defended by 15 Division, 25th Cavalry with 24th Brigade covered the Pasrur axis. This battlefield was to view the Indian Armour thrust spearheaded by Black Elephant, the furious 1st Armoured Division. 25 Cav under Kaka Nisar would meet them head on.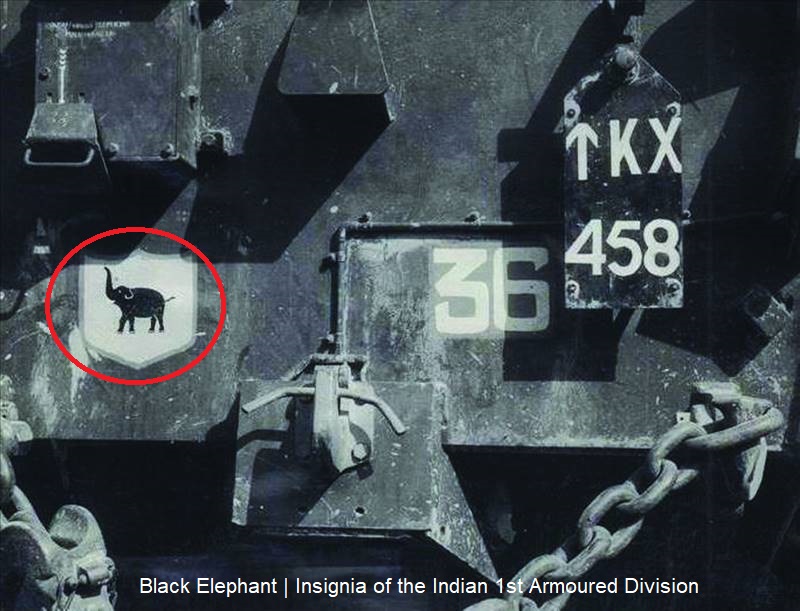 On the morning of 8th Sep, 25C was refueling at Pasrur when it was ordered to block Indian offensive. In a dash to Phillaurah the three squadrons of 25C fanned out. The central sqn under Maj Muhammad Ahmed struck leading squadrons of 16 Light Cavalry and caused them to recoil. Ahmed's squadron scored 5 tank hits, he himself was seriously injured and later awarded Sitara e Jurrat.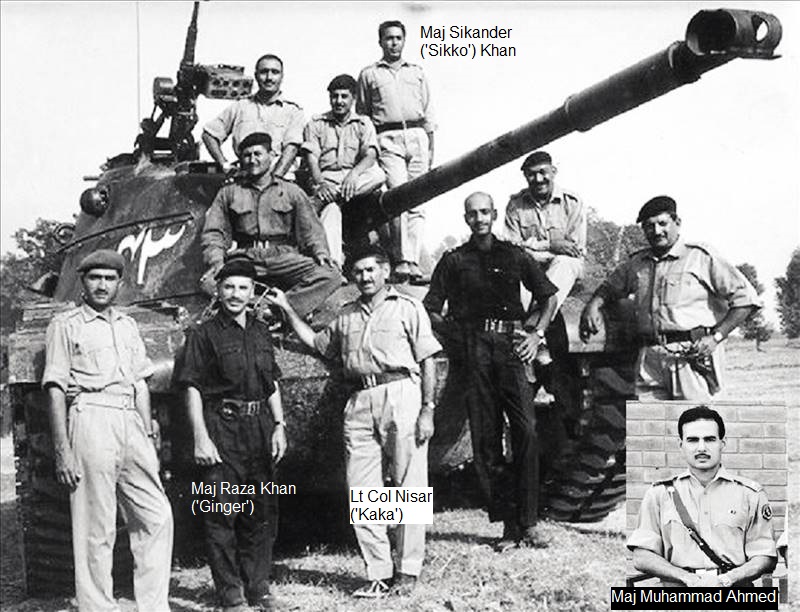 Kaka Nisar then launched the squadron of Maj (Ginger) Raza from left onto Gadgore. 16 Cavalry reinforced with a sqn of Hodson's Horse faced the brunt. Gadgor was captured, Ginger Raza was wounded in the head. He would remain with the squadron until the area was secured. He was awarded Sitara-e-Jurat.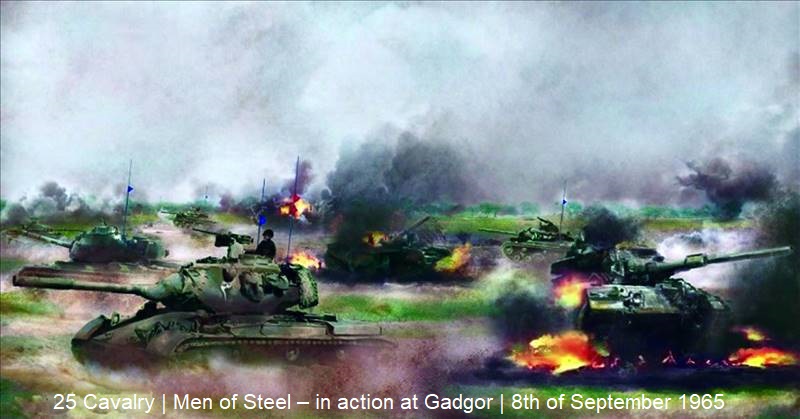 Battlefield of Phillaurah saw the finest of 25 C in closely contested tank battles. They battled the finest of Indian Armour, 16 Cavalry & 17 Horse. Their quarter guard parades a prized possession, the Khushab, Commandant's tank of 17th Poona Horse It was captured in Battle of Buttar Dograndi.
Later into the battle, as part of 24 Brigade they would turn Chawinda into a far fetched dream for the military might of Indian 1 Armoured Division. Their valiant son Naib Risaldar Muhammad Khaliq will go all out and earn glory. The soldier embraced martyrdom on 16 Sep and was awarded Sitara e Jurrat.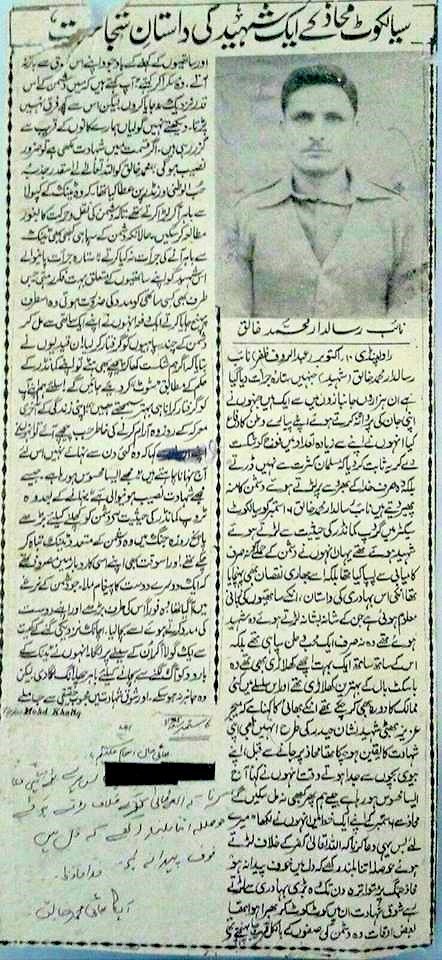 25 C earned the title of 'Men of Steel' from General Musa The regiment earned 5 Sitara-e-Jurrats, 10 Tamgha-e-Jurrat and other gallantry awards Regiment's Sitara-e-Jurrats included Naib Risladar Khaliq Shaheed, Lt Colonel Nisar, Major Ahmed, Major Raza and Risladar Riazul Hasan
17th Poona Horse was a formidable punch in 1 Armoured Brigade's arsenal. On 11 Sep 1965, the unit dashed along Libbay – Phillaurah road and gave a tough fight to 11 Cavalry. In a 45 minutes stiff resistance, Lt Col Tarapore leading from front secured two tank hits.
It was an artillery shell that injured both CO and 2IC of 11 Cavalry and killed CO of 1 SP providing fire support. Facing both Hodson's and Poona Horse, in a fierce fight, 11th Cavalry lost nine of its M36B2s, and the other two squadrons lost seven M48s
In a counter attack on Phillaurah by 10 Guides Cavalry, the squadron attacking Libbe bumped into the tanks of Poona Horse. Sqn Comd Maj Zia Uddin Abbasi was swift to act and met C Sqn of 17 Horse head on The officer was killed in action and awarded Sitara e Jurrat. In the same action his number two Capt Hussain Shah also embraced martyrdom.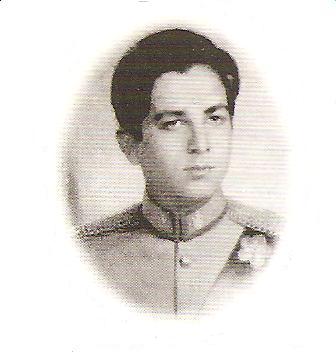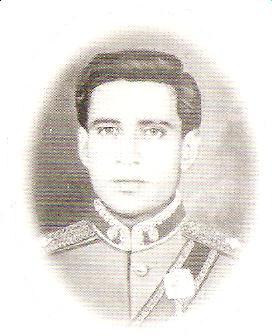 Much later into the battle on Sep 16 "with attack at Buttar Dogran successful, Lt Col Tarapore at Jassoran dismounted for a cup of tea with other members of his headquarters. At around 1730 hrs a medium artillery shell landed next to Adjutant's tank killing him on the spot. 17th Poona Horse that day lost a fine battle commandant"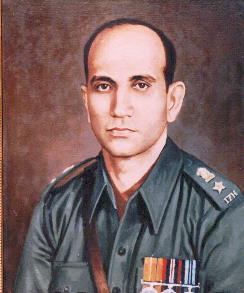 Lt Col Ardeshir Burzorji Tarapore was awarded Param Veer Chakra for the courage in leading his regiment through a series of tank battles. His daughter remembers the regiment of his father, The Poona Horse, "The respect they have given me over the years is unsurpassable, they treat me better than the Queen of England!"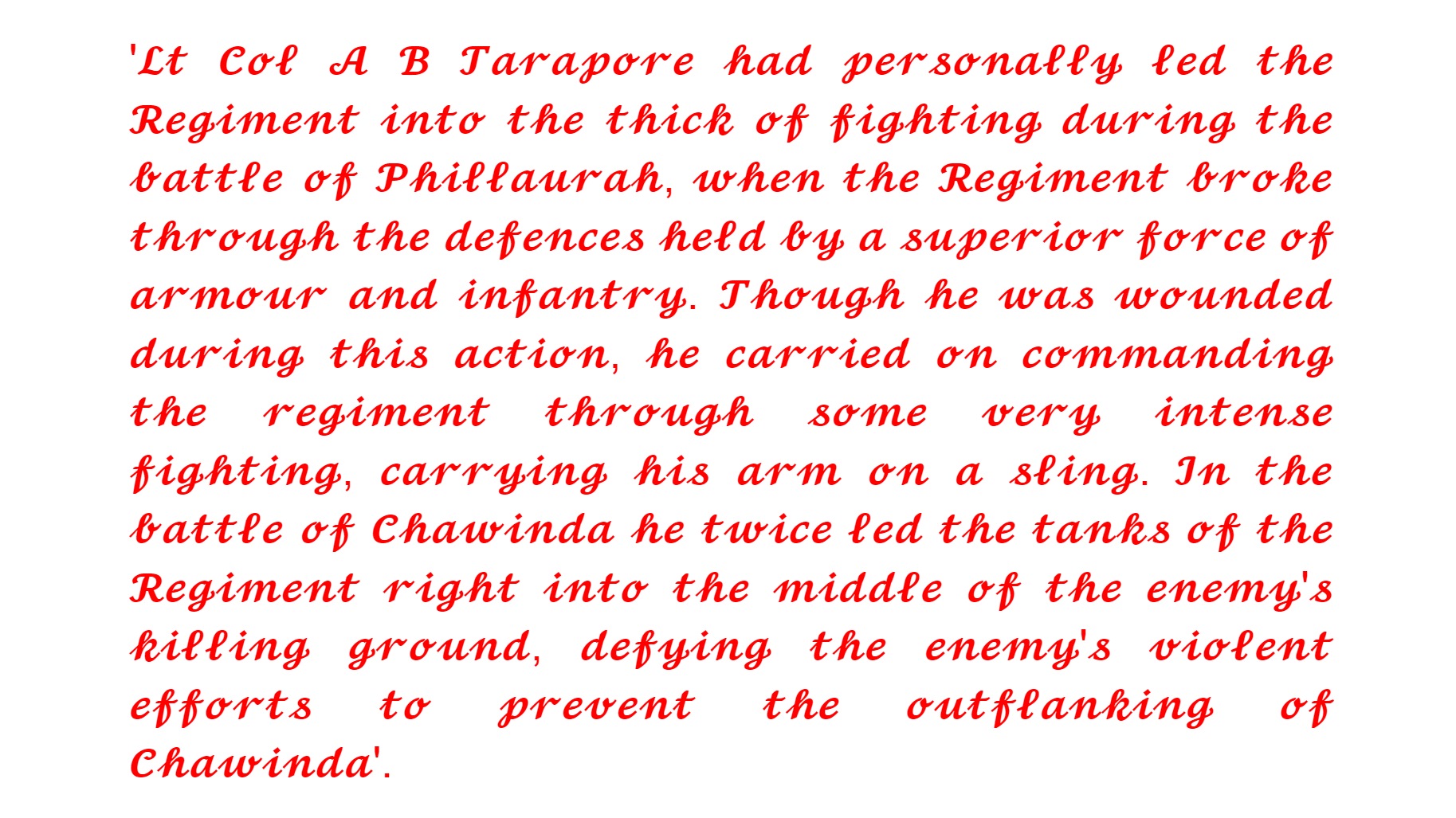 17 Horse played a phenomenal role in 16 Sep attack on Buttar Dograndi. C Sqn with 2 Coys of 8 Garhwal Rifles Crossed the Start Line at 1130 hrs. 8 Garhwal Rifles, the only battalion to cause a wedge in formidable Chawinda Defences, about which, dear reader we shall talk another day.
For a better orientation of the places and details of regimental actions we talked about in this snippet, here is a custom built map for my readers: